Developer: Wild Sphere S.L.
Publisher: Wild Sphere S.L.
Platforms: PS4, Switch, Xbox One, PC
Reviewed On: Switch
Release Date: 08/12/2022
Price: £19.99/$24.99
Reviewed By: Keith Lavelle
Review Rush was kindly supplied with a review code.
Oxide Room 104 is a strange game, a mix of rougelite, survival horror and escape room mechanics. It is an interesting mix, but does it work?
There is not much overall story given to you from the offset. Matthew goes back to a motel where he was told something went wrong. Throws down the phone to get a follow-up message, do not go in to the motel. Upon entering, he is knocked out and wakes up under water in a bath.
More story is given to you through messages found throughout the motel.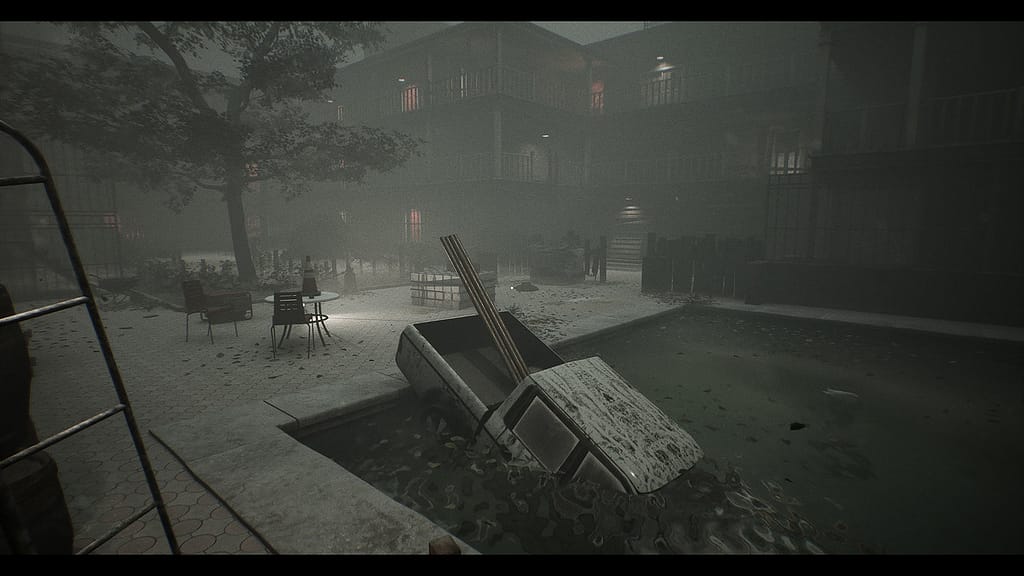 Death Is Not The End
The main aim of Oxide Room 104 is to escape the motel. To do this, Matthew need to solve puzzles and do not get killed. As death is something that comes easily in this motel.
If you take your time on each puzzle, they are very simple. Each of the puzzles is contained in the room you find them in. This keeps to escape room theme.
Not only is Matthew trying to escape the motel, he is also being hunted by some unknown. This entry looks like a woman in shadow, but she controls monsters that will kill him if they touch him.
When he dies, Matthew wakes up chained to a bathtub, and the story makes a bit more sense. Then it starts over again, but items will be moved around to change things up.
Low Budget
Oxide Room 104 is definitely a low budget game, and it shows, in some areas. With some aspects, like animations and with interacts with objects not being detected. These aspects do not take away from the games over all atmosphere.
The voice acting is where the emersion totally loses it. The voice actor of Matthew is WAY WAY TO HAPPY. I am not sure he knew what the game he was recording for was.
Overall, Oxide Room 104 is not a bad game, it just falls down from the usual low budget lack of polish. The roguelite aspect makes for an interesting take on a horror game. Oxide Room 104 is a decent game, but not essential title.