Developer: Good Gate Media, Wales Interactive
Publisher: Wales Interactive
Platforms: PS4, Switch, Xbox One, PC
Reviewed On: Switch
Release Date: 27/07/2021
Price: £9.99/$12.99
Reviewed By: Keith Lavelle
Review Rush was kindly supplied with a review code.
This is a first for me reviewing what Wales Interactive are known for, their interactive movies. With Night Book truth be told I have never played an interactive movie on a modern day machine. I have played games like Night Trap and a true classic Star Trek Borg (seriously outstanding game back in 1986 and till this day). So I was excited to get back into these games after 20 years of not of not playing one.
Night Book's story revolves around the interpreter Loralyn, who does night shifts over the Internet. Tonight Loralyn is alone in her flat while her husband is away on business. She also has her seemingly mentally ill father living with her that she will have to deal with. 
Loralyn's night started like every other night she talks to her boss, then on to a call. This evening will quickly be one she will never forget or will ever want to repeat. Loralyn translates from French to English and back again. She also can speak and read an ancient dead language that can communicate with the dead. And unwittingly unleashes a demon in to her home and she must try to dispel it. 
The writing and screenplay on Night Book is fantastic and of high quality with just enough world building and character development needed to get a sense of the people in the story and enough tension and visual simulation to keep the player wanting to see what happens next in the game. One major problem with Night Book is that it is meant to be scary, and well it was not at all.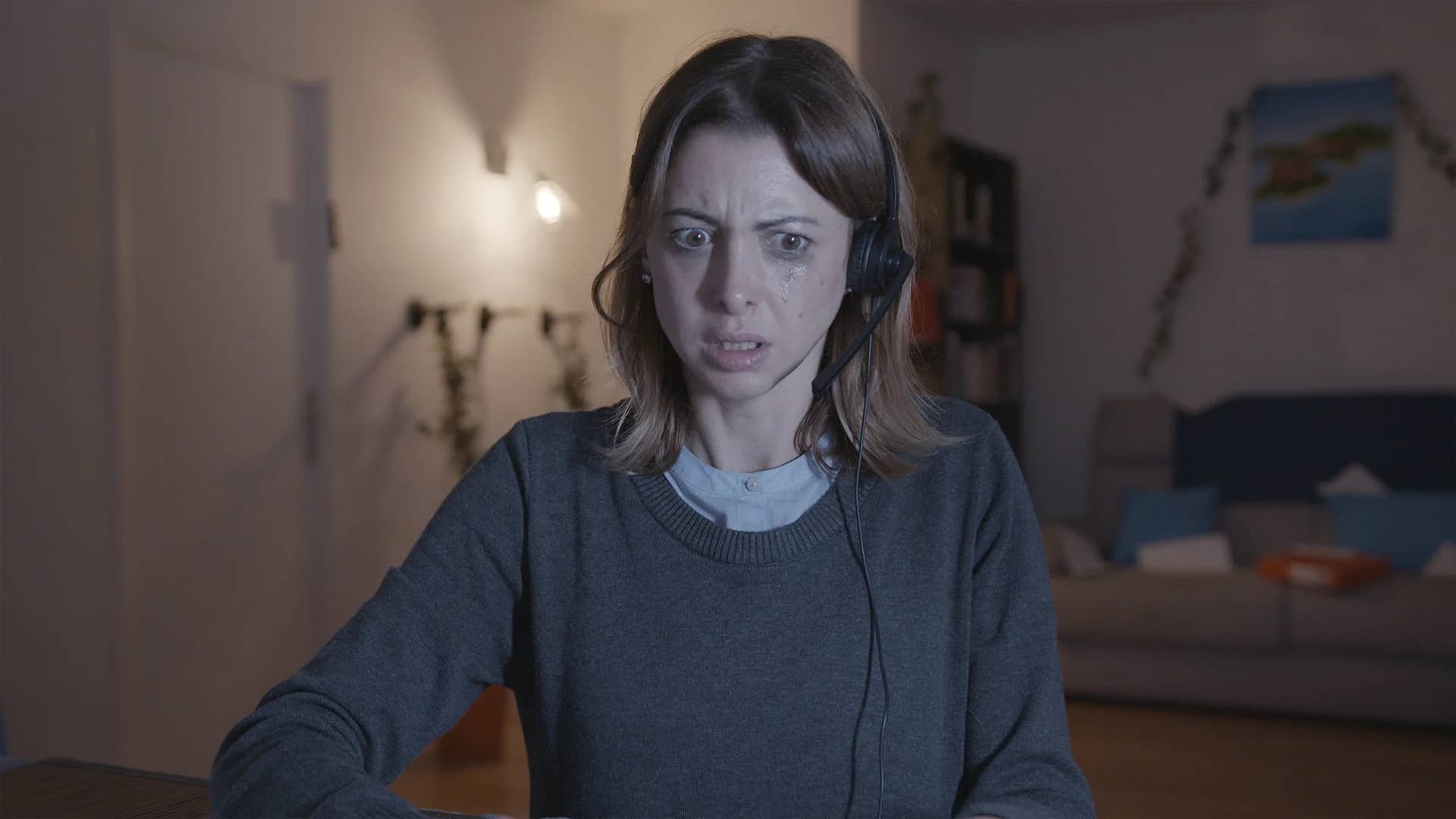 Night Book plays out like you would expect it to with the player watching what the actors are doing then making a choice on what to do. For example, either lock the door or don't lock the door. Depending on what you decide to do, a different scene will be played next.
It is a simple gameplay loop and thankful it is as if it was overly complicated it would take away from what is happening on screen. And a lot happens with multiple endings and over 200 filmed scenes, Night Nook has a tonne of repeatability.
The other wee problem I had while playing is that depending on the choices made there would be some scene where what happens on screen does not match what happened previously In that playthough so far. This only happened In that playthough so far a few times and did not detract from the experience. For example, at one point I decided to not lock the door then because of some choices made it played a scene where keys were in the lock.
Overall Night Book is a gripping experience (not scary) with a great cast and good story writing and mention the high quality production value. I can see that Wales Interactive know what they are doing.
Night Book is a great wee game if you are looking for something different.

For more reviews, check out Onirike and Bear's Resturant