Developer: Axyos Games, Catness Game Studios
Publisher: eastasiasoft
Platforms: PS4, PS5, Switch, Pc
Reviewed On: Switch
Release Date: 27/05/2021
Price: £8.99 £7.19/$9.99 $7.99
*On sale until 16/06.2021
Reviewed By: Keith Lavelle
Review Rush was kindly supplied with a review code.
Well, what can I say about Hentai vs. Evil that you have not already thought about now. I would love to tell you there is an engaging story, wot tonnes to do, and that everything feels fresh with each play through. If I did, that would be a lie. Hentai Vs. Evil Keeps everything simple for better or of worse.
There is no story, that is all.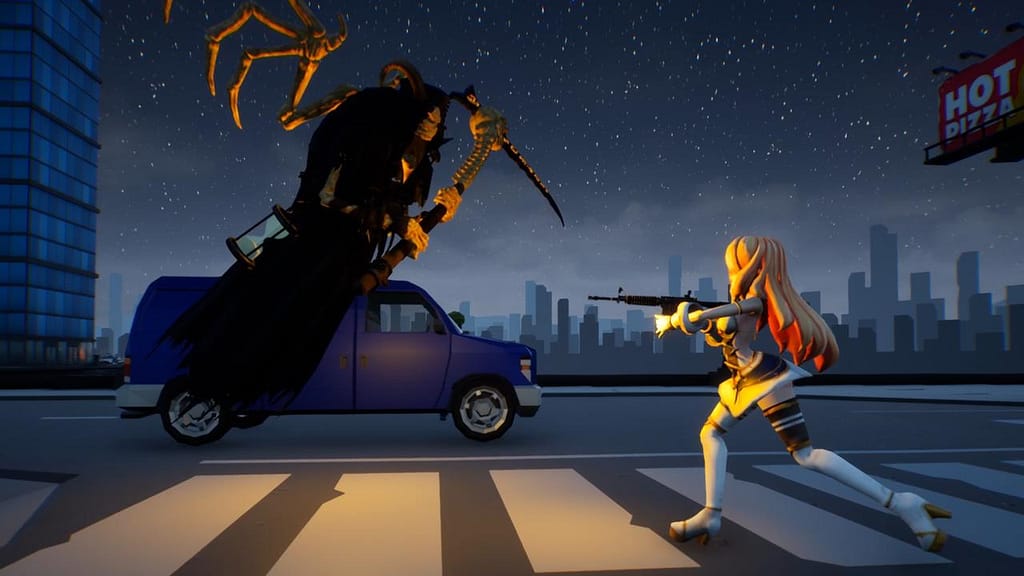 Hentai vs. Evil is a simple title that offers two game modes and three maps. Rescue will task you and your girl to gun down 12 reapers and save the trapped girls, once saved she will become playable, while survival is what it is – survive as long as you can.
Hentai Vs. Evil's gameplay comprises picking up a gun; assualt rifle, shotgun or sniper rifle, and going to town on the zombies, the pigthings and reapers. As you are, playing there are two power ups, powerful bullets and flame bullets. In all honesty, this is the only time fighting a horde is viable. Most of the time you will run away and find a power up as enemies are bullet sponges.
There is a customize option to change the girls' physical attributes and hair, however there is no in game difference between any of the girls. The girls models are well very Hentai and well done in that respect.
Hentai vs. Evil is so simple it end ups being as boring as sin. I would have liked to see more of everything, in fact I would settle for variety. There is not much to do in the game at all.
If your thing is looking at girls' butts while shooting an automatic rifle this is for you. I got bored after 30 minutes.

For more reviews, check out Poison Control and River City Girls