Developer: RedRuins Softworks
Publisher: HYPETRAIN DIGITAL
Platforms: PS4, Switch, Xbox One, PC
Reviewed On: Switch
Release Date: 06/04/2021
Price: £22.49/$24.99
Reviewed By: Keith Lavelle
Review Rush was kindly supplied with a review code.
Breathedge a space survival game that does not take it's self to seriously. However, is it any good? I will ask you, do you like space, crafting and chickens? If yes to all these….could before you.
The story starts with our character, The Man. Who is just wanting to get his grandpa's ashes to the galactic funeral. On the way the space-hurst The Man is on explodes and is left drifting in space along with other dead bodies. Is there more going on a universal conspiracy, perhaps?
The story is simple and as daft as it seems.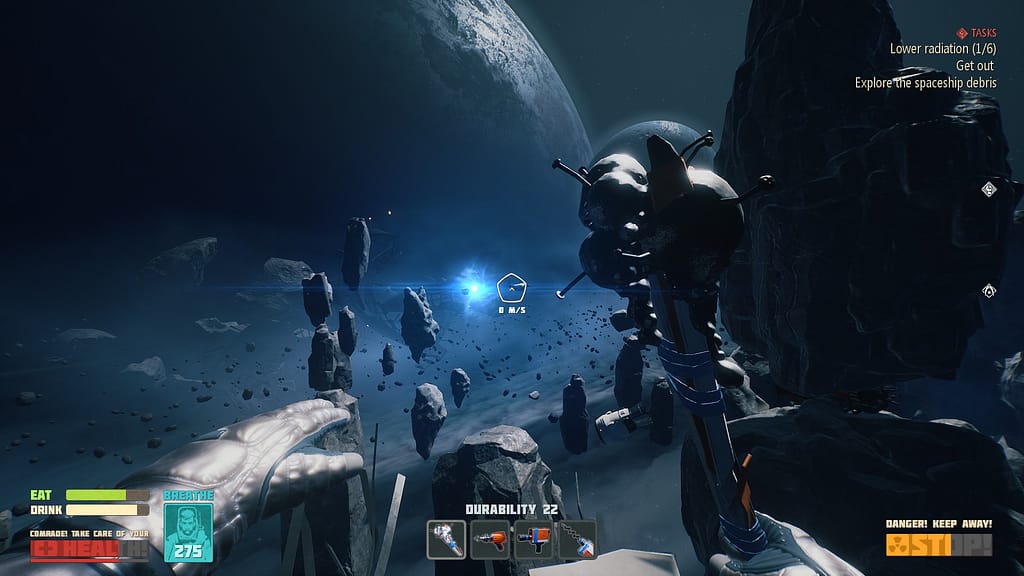 Breathedge will see The Man traversing the void of space, collecting items and crafting new gear and moving ever slowly out to the reaches of space, well the destroyed ship to find out what happens but close enough.
You start your adventure in a small pressurised cabin that has breathable air and allows The Man to go about his tasks and craft new items and refill his O2 supply. You are well, not alone you have a wise cracking AI that will keep you on the right path while trying to be funny and take the piss out of you. And of course the CHICKEN, and what a chicken. You will use it to help you along the way in some interesting ways.
SO once in the darkness of space The Man will need to collect materials to craft new items to get more materials to make better items like most survival style games. Along with the materials are just floating in the void and are there for The Man to pick them up. Then haul ass back to the to safety of the cabin, get the much needed O2 and craft. This is going to happen a fair amount at the game's start, as the O2 meter is the most annoying survival bar I have have ever had to deal with. It is so small in the beginning that you spend more time going in and out of the cabin than it feels necessary. There is also a hunger and thirst bar, but these are easy managed. Lucky if you find this to annoy you can play in different modes that allow the difficulty to be tailer to your wants.
The wise cracking AI is a great wee companion to have while lost in space, uncovering a conspiracy while almost dying yourself. Some lines that are delivered are genially funny and well written as well as expertly delivered. With a ton of fourth wall breaks. The best parts are, however, when The Man finds a dead body, the deadpan delivery and crude nature are right up my ally for comedy.
One thing I have to mention is that Breathedge is a beautiful-looking game and you get a great feeling of space while out in the vastness of it. The developers have done a great job with the look.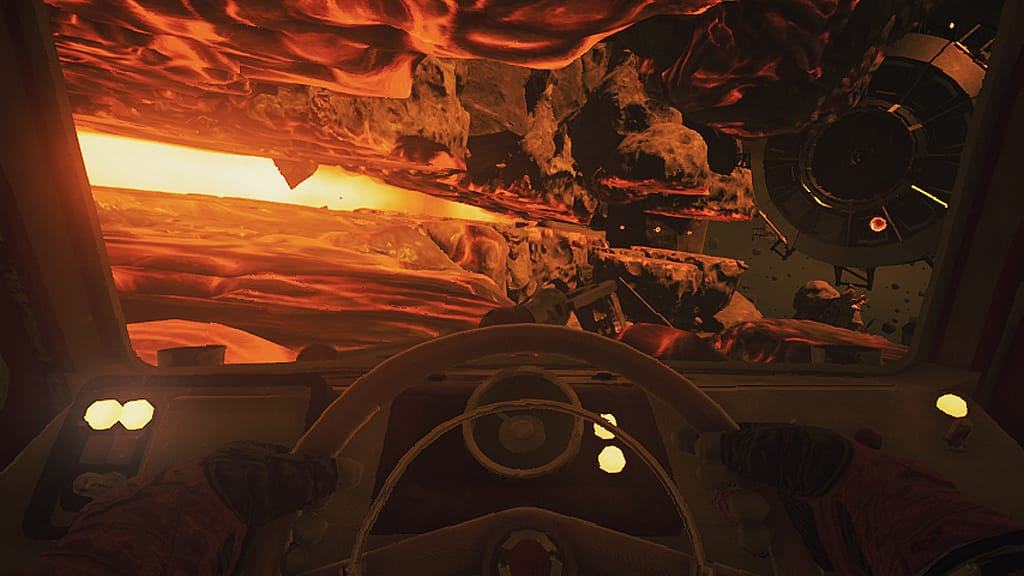 Breathedge is a decent survival game with a deadpan comic AI that will keep you going and berate you at the same time. This is much needed, as the gameplay loop at the start will feel tedious at times. I was not sure what to expect from Breathedge but after the first few hours the game gets better.
If you have played games like Subnauctica and want something similar, it could be worth a look see.

For more reviews, check out Green Hell and Gods Will Fall